"The Football Greats Alliance provides opportunities for retired players to band together for a wide variety of partnerships. These deals will have direct financial benefits to the players involved, and more importantly, will provide revenue for the Greater Good Fund, which will benefit the health and welfare of retired players."
-Jim Brown, Chairman of the Board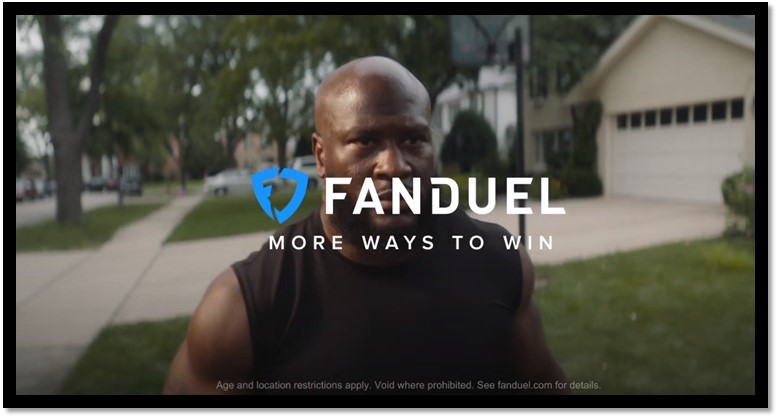 FGA Bets Big with FanDuel!
The FGA is proud to announce a strategic partnership, with leading Fantasy and Sporting Betting partner, FanDuel. Through this partnership, the FGA was tasked with developing creative and leading talent procurement/development, securing James Harrison, Jeff Fisher, Vince Wilfork and Orlando Pace to be featured in 4 commercials in advance of the 2020-21 Season. The campaigns will be promoted heavily in the coming weeks showcasing FanDuel's innovative fantasy/betting products as fans gear up for Kick-Off, with the FGA leading additional social, digital and PR efforts for FanDuel throughout the season!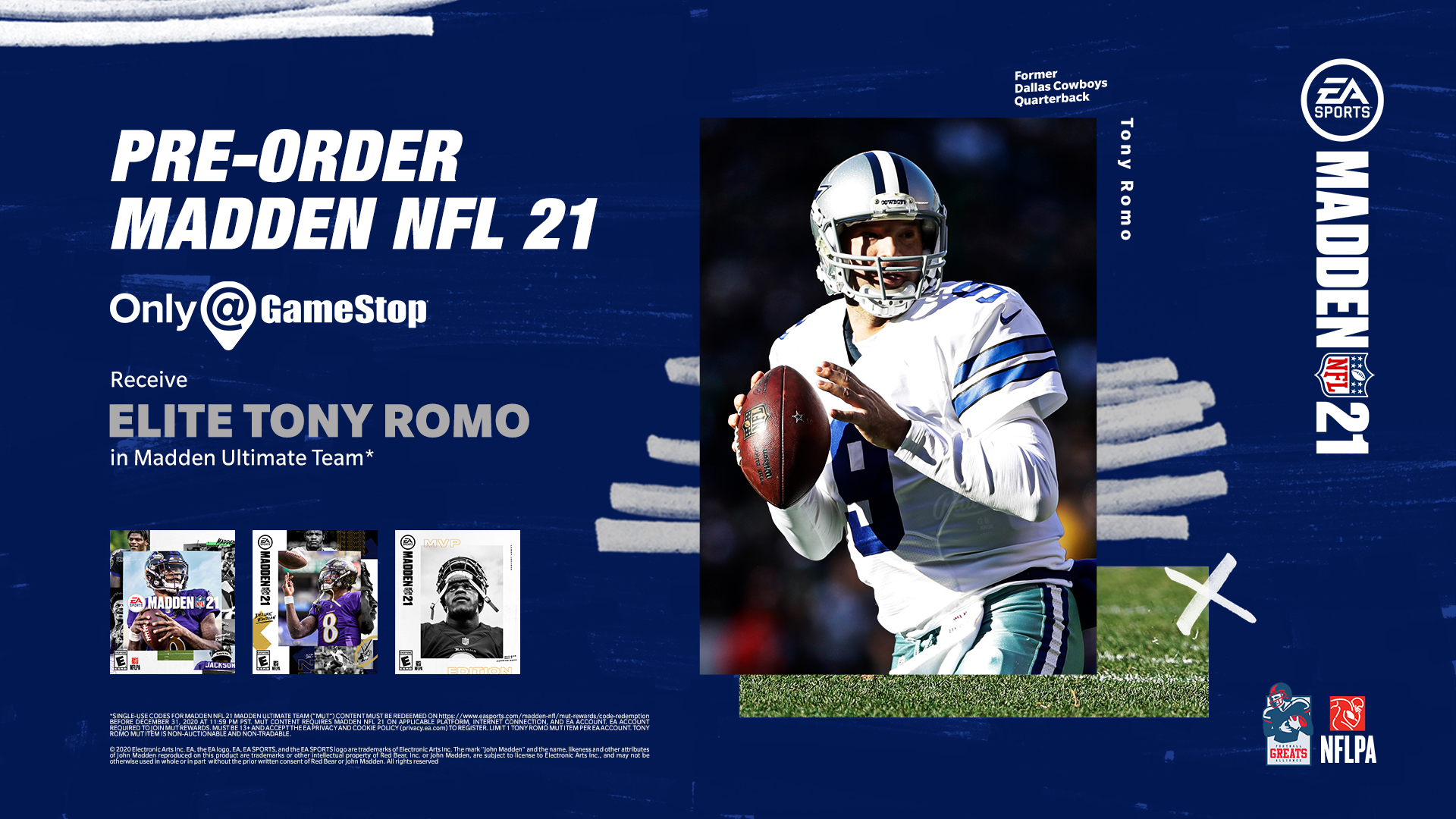 FGA x EA Sports: Madden '21 Partnership
The FGA is proud to announce our marquee partnership with EA Sports, for their iconic video game franchise, MADDEN. This multi-year partnership will include dozens of legends across the last 100 Years to be featured in Madden '21 & '22 including: Joe Namath, Charles Woodson, Lynn Swann, Junior Seau, Steve McNair, Darrelle Revis, John Lynch, Richard Seymour, Reggie Wayne, Derrick Thomas, Lee Roy Selmon, Fritz Pollard, John Hannah, Merlin Olsen and more.
Additionally, through our retail relationships, we coordinated an exclusive offering, giving fans the chance to receive Tony Romo as pre-loaded legend into all copies of Madden '21 purchased at GameStop ahead of Kick-Off!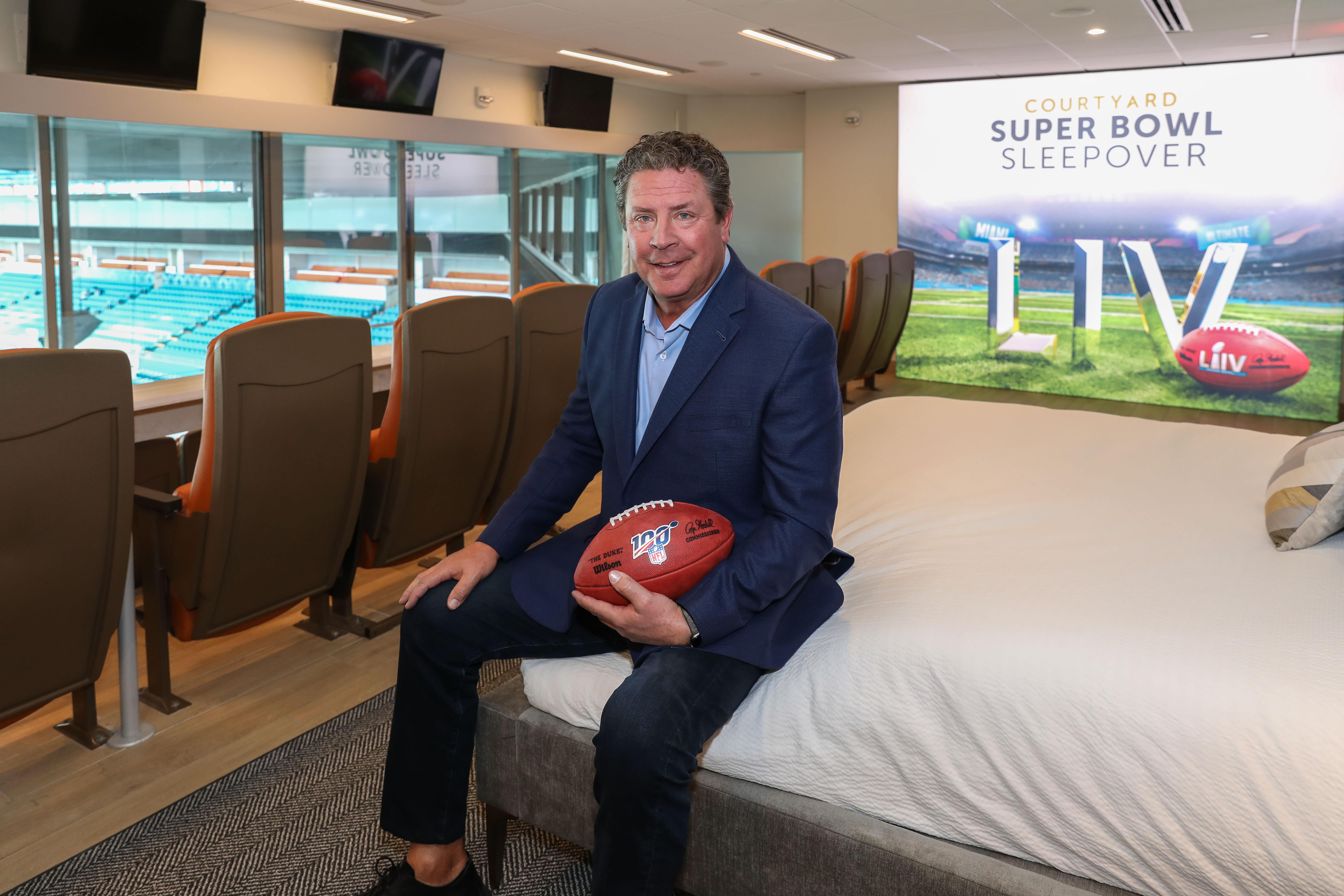 Marriott & FGA Launch Super Bowl Sleep Over Sweepstakes
The FGA brought forward NFL and Miami legend, Dan Marino, to partner with COURTYARD by Marriott on their annual Super Bowl Sleepover Contest. Courtyard by Marriott has been the Official Hotel of the NFL for the past nine seasons, and this year, one lucky winner got to sleep in a marquee suite in the stadium and wake up inside Hard Rock Stadium on Super Bowl Sunday. Dan promoted this contest with a full social and PR campaign in the weeks leading up to Super Bowl, and surprised the winners with a game day breakfast.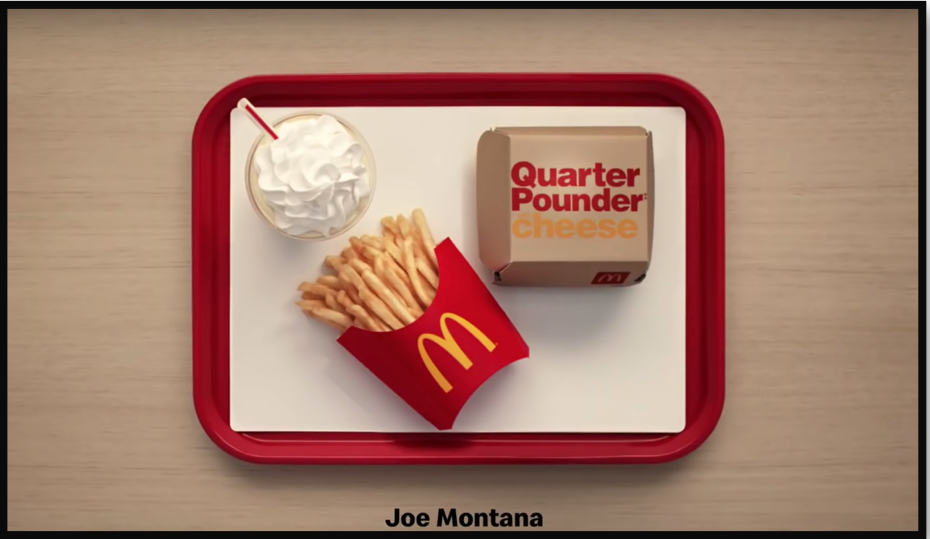 McDonald's - Famous Orders (Super Bowl LIV Commercial)
Through our relationship with McDonald's, the FGA highlighted celebrity and athlete go-to orders as part of McDonald's "Famous Orders" campaign. The FGA secured Joe Montana to pair alongside Jerry Rice, highlighting the 49ers legends' favorite McDonald's meals.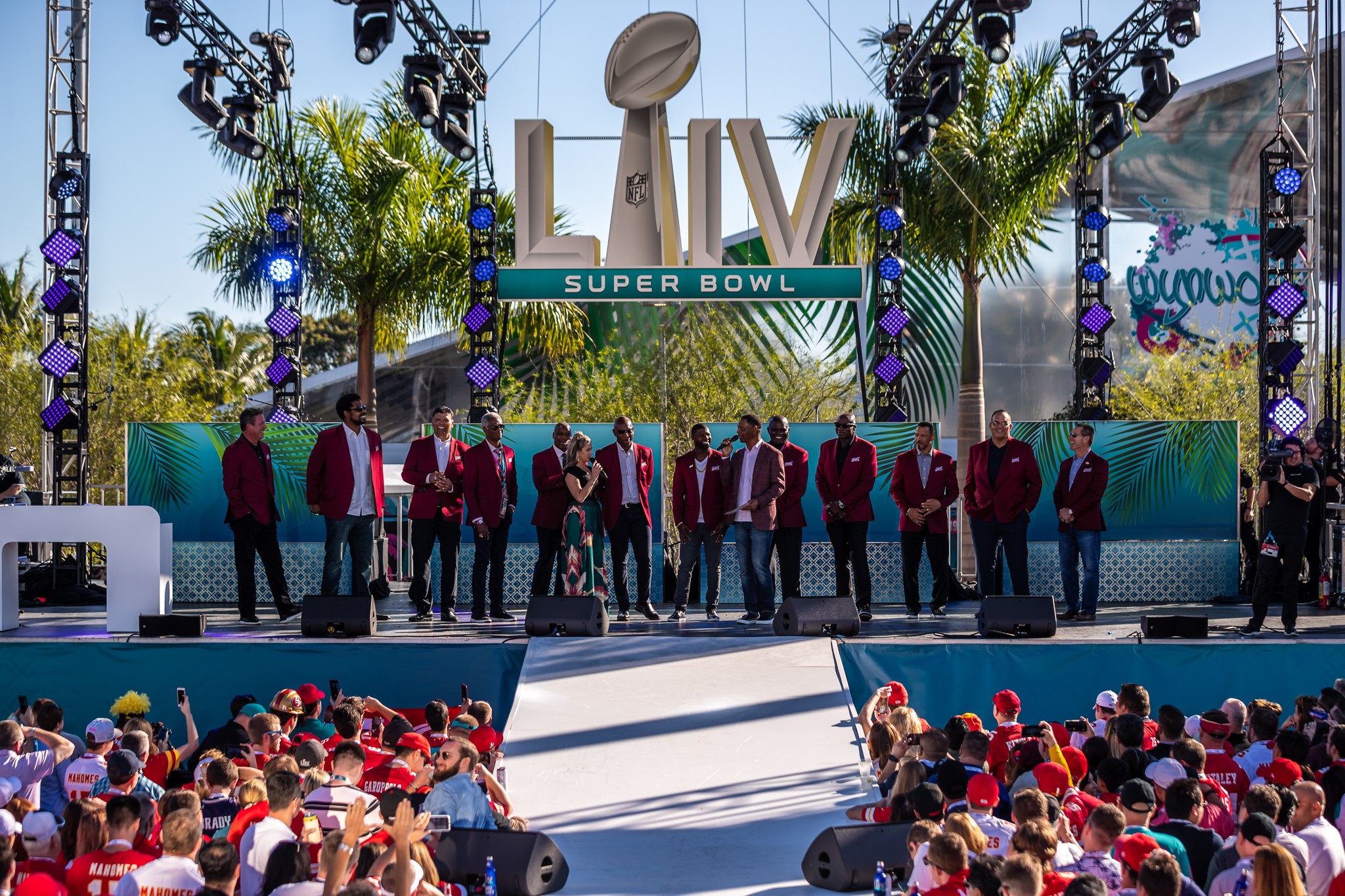 FGA & OnLocation Experiences - Super Bowl Sunday Tailgate
With this being the 100th Anniversary of the NFL, FGA partnered with OnLocation Experiences (OLE) to secure Six (6) Legends that were voted to the NFL Top 100 Players of All Time. These players appeared at OLE's Super Bowl Sunday Tailgate at Hard Rock Stadium as a way to plus up the event and mix/mingling with attendees. OnLocation and the FGA will be collaborating on events and programming moving forward as they are both owned/managed by Endeavor respectively.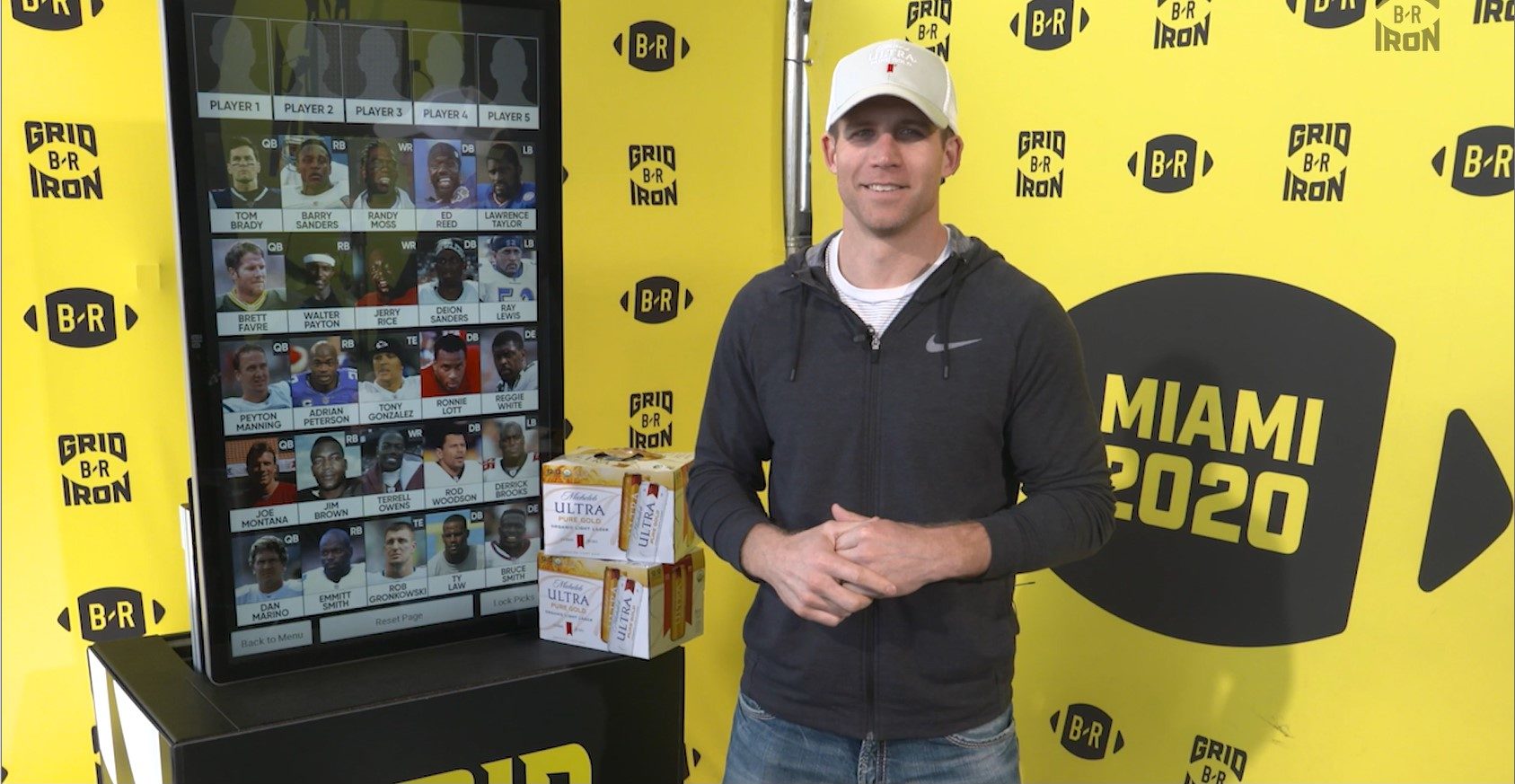 Michelob Ultra - Six for Six Campaign
FGA partnered with Anheuser-Busch (Michelob Brand) for their Super Bowl Pure Gold Campaign. This program is meant to inspire consumers to support Michelob pledge to help farmers transition 6 Sq Ft of land to organic farmland for every 6 pack sold. The campaign will focus on a media blitz at Radio Row and a national radio campaign, promoted by SB Champion and former Green Bay Packers Legend, Jordy Nelson, who grew up on a Farm in Kansas and is very passionate about farming initiatives.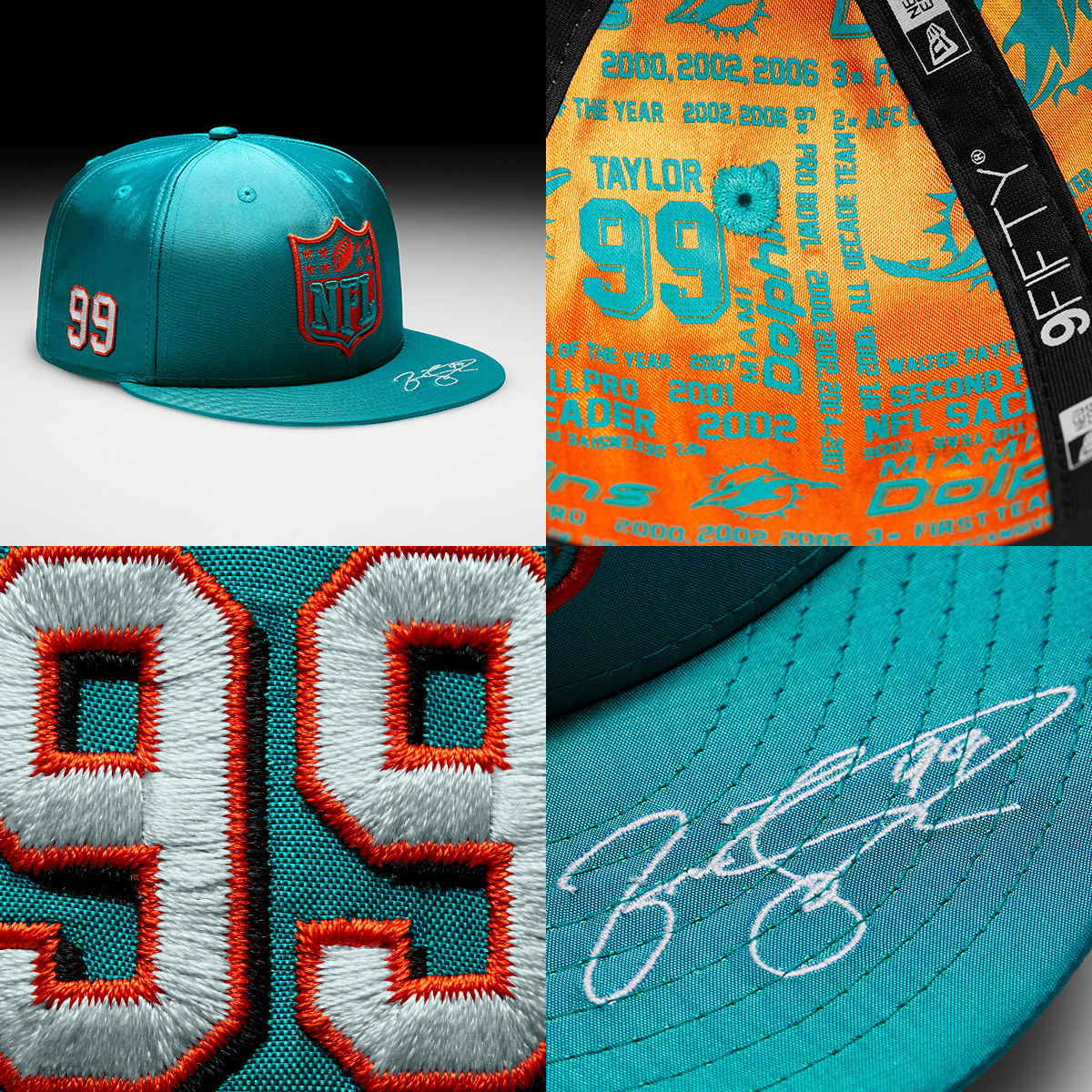 New Era x FGA Exclusive SB54 Collaboration
For the fourth consecutive year, the Football Greats Alliance developed and procured an exclusive Super Bowl drop, which featured Jason Taylor. The former legendary Dolphin designed a cap to commemorate his career with the Miami Dolphins, and to celebrate the host city. The cap was made with chiffon fabric, and featured Taylor's signature and Falcons accolades on the lining interior. The cap retailed for $99 and was available exclusively at NFL Shop and neweracap.com.  He supported the drop on social media and made an on-site appearance at the New Era retail space, at the Super Bowl Experience, for fan signings and photos.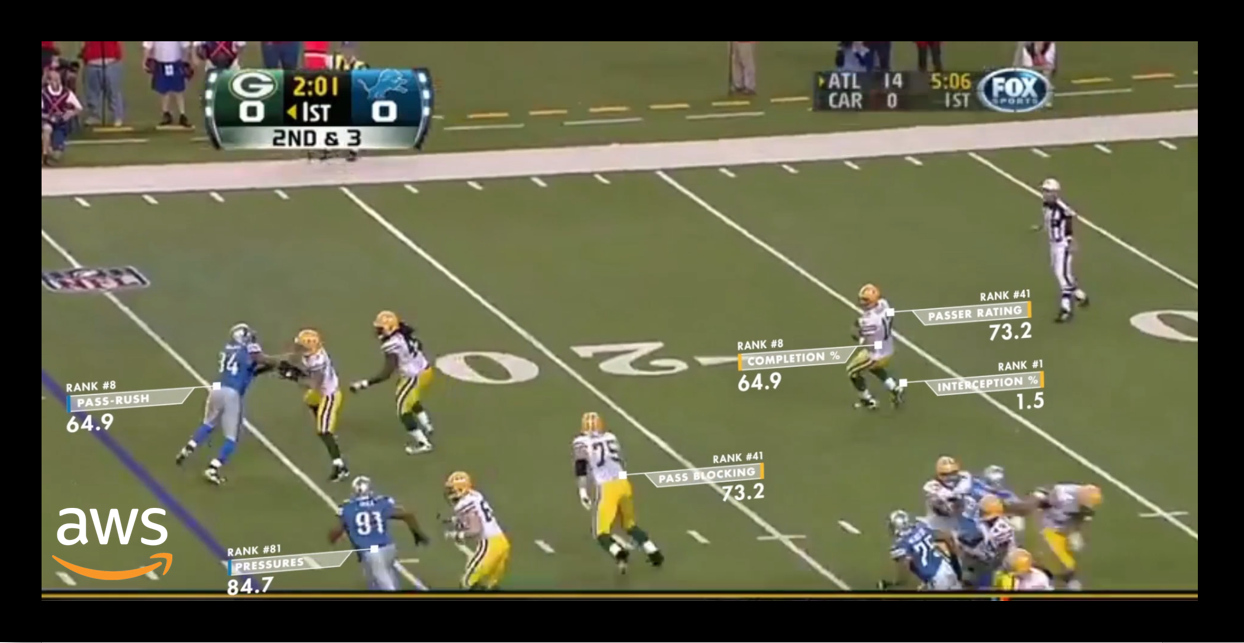 FGA Taps Amazon Web Services for Cloud & Stat Services
The FGA partnered with Amazon Web Services (AWS) to license/clear NFL Films Footage from former NFL Players to be featured in a campaign demonstrating how Amazon goes deeper into the stats/analytics of the game as the official stats provider for the NFL. This digital content campaign allows the NFL use the AWS's capabilities and services that enable fans, coaches, and broadcasters to experience sports through an entirely new perspective.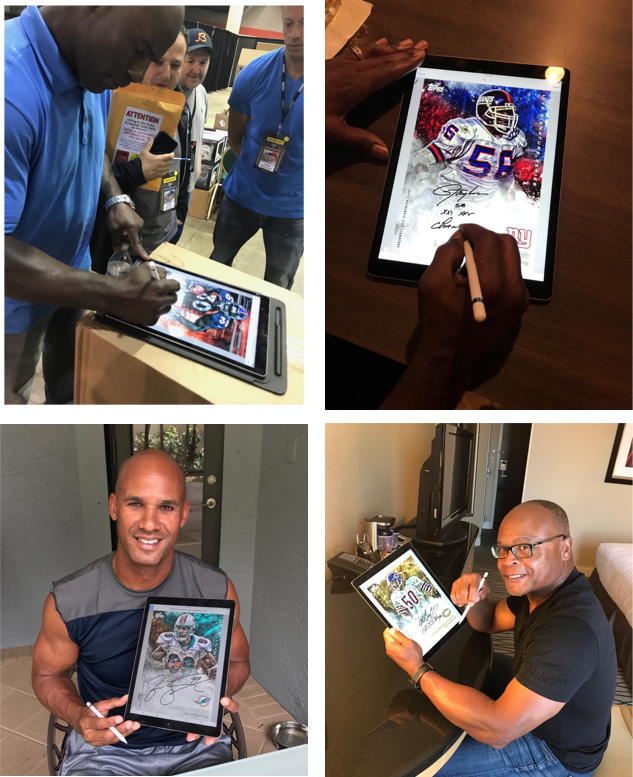 Autographs Get Digital Upgrade!
FGA and Topps have developed a live signature platform, called Topps NFL Huddle, where athletes use a tablet and stylus to digitally sign their autograph on digital trading cards.
Some of the players secured included Pro Football HOFers Steve Young, Kurt Warner, Marshall Faulk, Terrell Davis, Eric Dickerson, Warren Moon, Mike Singletary, Roger Staubach, Jason Taylor, Lawrence Taylor and more.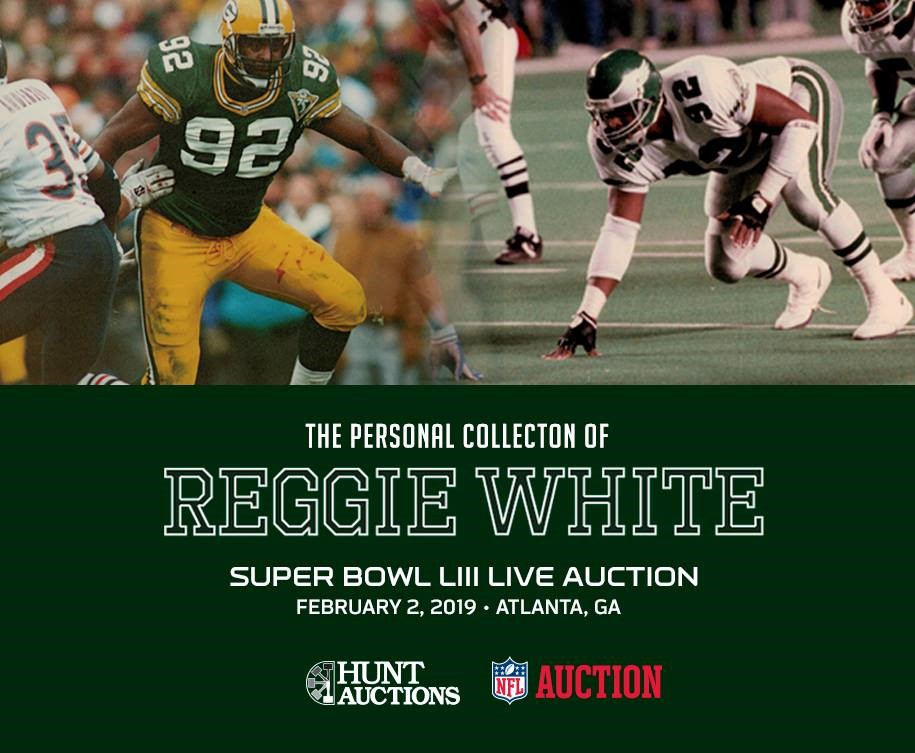 FGA: Memorabilia & Auction Initiative
The FGA is proud to have successfully launched our official auction platform with our partner, HUNT AUCTIONS, at SB53. The Reggie White Collection, is the most complete and significant football collection to hit the market in the last decade. Look for the FGA to leverage the success from this auction, as we turn our attention to procuring and auctioning unique and iconic memorabilia from our former NFL greats ahead of the NFL's 100th Anniversary next season. The FGA and Hunt are developing numerous live, online and silent auction platforms for the 2019 season to drive forward value, while commemorating the greats who built the game.
There's Now a One-Stop Shop for Brands That Want to Work With Retired NFL Players
IMG today unveils The Football Greats Alliance, which offers brands and advertisers a one-stop shop for marketing rights, approvals, contracting and financing for a group that includes more than 160 Hall of Famers, 50 Heisman winners, 225 broadcasters and 35 NFL MVPs.
Two years ago, IMG won the rights to create an agency dedicated to handling the marketing and licensing rights for some 22,000 retired players. The agency is the result of a lawsuit brought by former players against NFL Films for using their images without permission. The group was awarded $50 million, and the Pro Football Retired Players Association was created.
These days, there is a ton of value to be had in being a former NFL player, especially with the league's 100th anniversary coming during the 2019 season.
Read Full Article